More About The Linked People
We are a team of innovative people who have created a platform that combines real human interaction and Artificial Intelligence to continually generate dozens or hundreds of sales ready hot leads each month for your business, brand or just about anything really…

Put simply, if the people you want to target are on LinkedIn we use clever tech to find them, interact with them and then encourage them to ask you for a call about your product or service.

Quite simple really! But then the best ideas always are.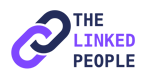 View Partner Website